What's a guy to do when he's lacking a bit of motivation? Well, after realizing that
Glaven's weekly mileage
is getting eerily similar to MY weekly mileage...I knew I needed to get running.
Off to the trails I went. Specifically--my favorite trail: The Ice Age Trail.
The Wisco weather that's been dragging me down actually culminated in some perfect trail conditions. After a heavy thaw, then a real wet snowfall, then 40 mph winds, the Ice Age Trail was crusted over but flat and firm...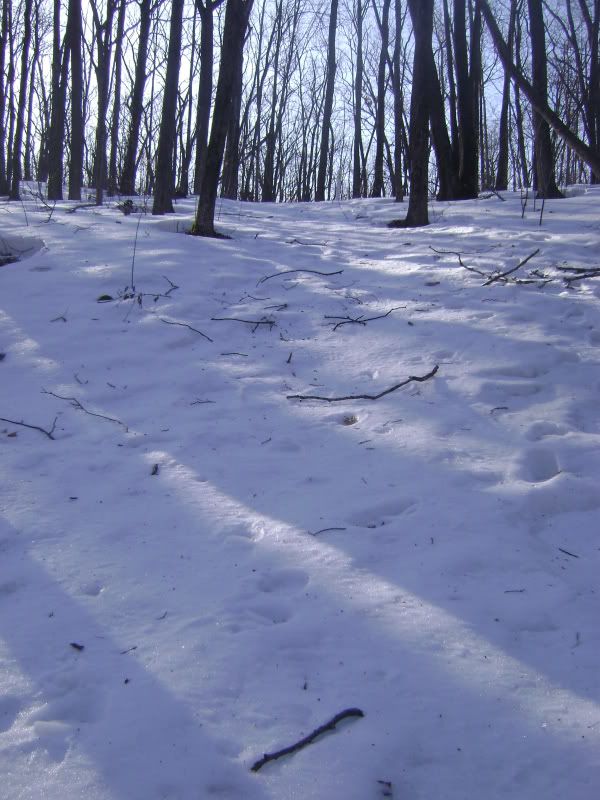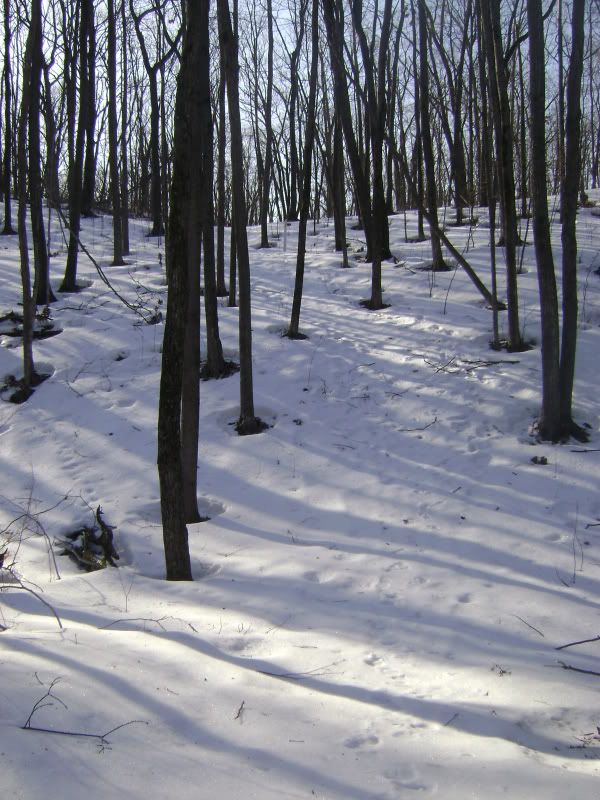 The North-facing slopes were especially icy, making for a glazed over Krispy Kreme/Surface of the Moon type experience. I loved it.
At one point my hand-held water bottle saved my hand. Trying to get down a slippery slope, I...well...slipped and ended up in a FOOSH.
*
Later in the run the same thing happened, only this time the hand-held went flying down the hill. After completing my fall by landing on my
Glaven Q Heisenberg
, I decided to document my slide down the Krispy Kreme hill:
(if link doesn't work,
click this
.)
It was fantastic. 14 miles, 2:02. Pretty fast for the terrain!
You'll notice in the video my favorite pair of running shoes...ever. The NB 790's are amazing, and that particular pair will be retired after that particular run. The replacement pair has arrived, and this time I went with a
flashier color
. I may not be fast, but at least my shoes will
look
fast!
*Yeah, that's right. A FOOSH. Kudos to any of you out there who know what the acronym stands for...WITHOUT Googling. My money's on SteveQ or The Lam.